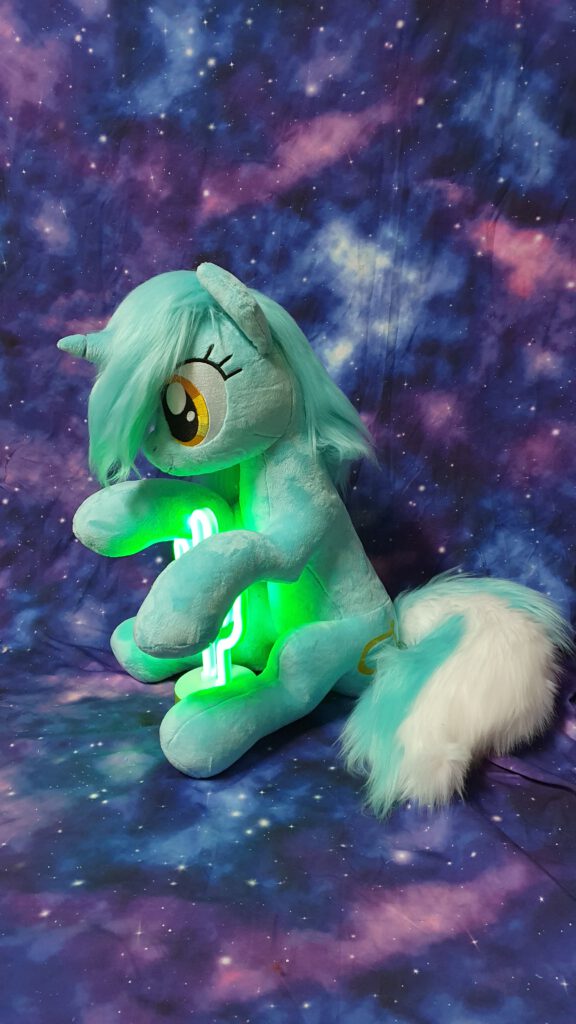 Hi! My name is Lyra Heartstrings Thanks for scanning my Tag.
I was finally finished at the 25.04.2023
I am a Large sized Kitty pone plushie. I´m (from snoot to tail) around 50cm long and (from hoof to top of the mane) aound 55cm high.
My fur is Shannon Fabrics Saltwater
My mane is made from Shannon Fabrics Faux Fur in Snowwhite and Big Z Fabrics Faux Fur Gorilla in Aruba.
I have a strong magnet in my adorably boopable snoot and a NFC Tag in my left front hoof.
Currently I am one of a kind.